Pracownicy od roku bez wynagrodzeń
Opublikowano: 9 Luty, 2015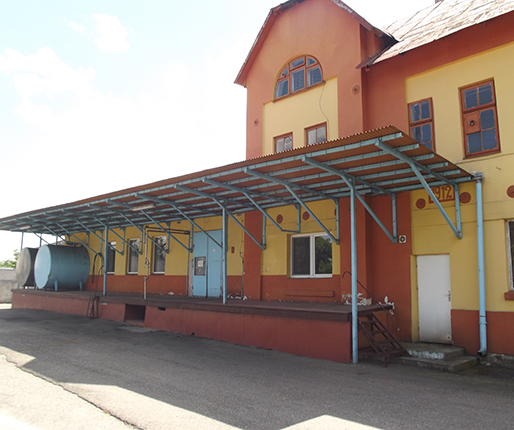 Zrezygnowani i bezsilni pracownicy nieczynnej już Okręgowej Spółdzielni Mleczarskiej w Topoli Królewskiej nie mogą doczekać się wynagrodzenia za wykonywaną w ubiegłym roku pracę. Aż piętnaście osób czeka na swoje pieniądze. Każdy ma wyrok sądowy potwierdzający, że powinien otrzymać zaległe wynagrodzenie. Problem polega na tym, że nie ma z czego spłacić pracowników.
Według prawa w pierwszej kolejności pokrywa się koszty likwidacyjne, zaraz po nich reguluje się zobowiązania finansowe względem pracowników, następnie spłacane są długi urzędowe, na samym końcu oddaje się pieniądze rolnikom. Pensje pracowników są zatem priorytetem, dlaczego więc od prawie roku ludzie nie dostali pieniędzy?
– Byłych pracowników OSM w Topoli Królewskiej jest piętnastu, każdy z nas założył sprawę w sądzie i ją wygrał, problem polega jednak na tym, że nie mamy jak wyegzekwować wykonania postanowienia sądu. Po prostu nie ma pieniędzy, żeby wypłacić nam zaległe pensje. Większość z nas zgłosiła już swoje sprawy do komorników – w imieniu wszystkich pracowników wyjaśnia Anna Maciejewska, była pracownica spółdzielni. – Nie wiemy, co zrobić, bo nawet nie mamy do kogo się zgłosić z prośbą o pomoc. Nie mamy zapłacone za marzec i kwiecień ubiegłego roku a wszyscy pracowaliśmy jak zawsze, ponosząc jeszcze koszty dojazdu do Topoli Królewskiej. Spółdzielnia jest w likwidacji, zadłużenie jest ogromne i boimy się, że nie odzyskamy naszych pieniędzy.
Zobowiązania pracowników są naprawdę duże, większość z piętnastu osób czeka na zwrot około 3 tys. zł, najwyższa zaległa pensja to prawie 14 tys. zł plus odsetki. Wszyscy pracownicy są zdeterminowani.
– Czy nie ma instytucji, która mogłaby zająć się naszą sprawą? Czy nikt nie potrafi zadbać o byłych pracowników, którzy od prawie roku czekają na swoje pieniądze? Zobowiązania pracownicze powinny być spłacone w pierwszej kolejności – przypomina Wiesława Stusek, również była pracownica OSM. – Gdyby tego było mało, po 30-40 latach pracy nie dostaliśmy nawet żadnych odpraw, jak można było tak potraktować ludzi, którzy poświęcili spółdzielni tyle lat? Będziemy walczyć o swoje pieniądze, bo zarobiliśmy je uczciwie.
Walka łatwa nie będzie, bo rzeczywiście nie wiadomo do kogo się zgłosić. Od 15 lipca 2014 roku likwidatorem spółdzielni jest Wacław Stańczyk, który zwleka ze sprzedażą spółdzielni. – Nie mógłbym sprzedać spółdzielni za taką sumę, jaka była proponowana, uważam, że pół miliona zł to zdecydowanie za mało a więcej nikt nie chciał zaproponować. Przez cały czas nalegałem i szukałem kupca, który zapłaci 2,5 mln zł, mając nadzieję, że ta suma pokryje wszystkie zobowiązania i nawet zostanie jakaś część dla rolników, żeby oddać im za mleko – wyjaśnia likwidator. – Kupiec się nie znalazł, dlatego teraz zaproponowałem inne rozwiązanie. W grę wchodzi podział działek i budynków po spółdzielni. Zakup części ziemi i hal produkcyjnych rozważa firma z Rzeszowa, natomiast kupno budynku z możliwością przeznaczenia na mieszkalny zaproponowałem wójtowi gminy Łęczyca. Prawda jest niestety taka, że jeżeli spółdzielnia nie będzie dysponowała żadnymi środkami finansowymi, to nie wypłaci zaległych pensji pracownikom, bo nie ma z czego, kredytu w tym celu przecież nie zaciągnie. Mam nadzieję, że moje propozycje sprzedaży dojdą do skutku, wówczas ludzie powinni już otrzymać swoje pieniądze.
Jak udało nam się dowiedzieć w tym tygodniu zaplanowane jest posiedzenie rady nadzorczej OSM w Topoli Królewskiej, dokładna data nie jest jednak znana. Wacław Stańczyk natomiast, z powodów zdrowotnych, z dniem 10 lutego przestaje pełnić funkcję likwidatora, w piątek złożył rezygnację.
(MR)
481 odpowiedzi na "Pracownicy od roku bez wynagrodzeń"