Monar kontra policja
Opublikowano: 16 lutego, 2015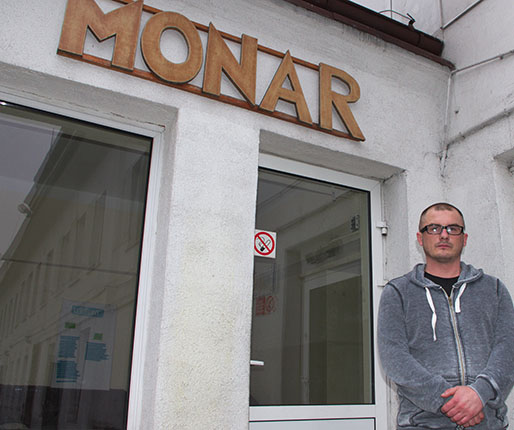 Niedawno doszło do ostrej wymiany zdań między wychowawcą ośrodka dla uzależnionych Monar a policjantami. Kłótnia uwidoczniła, że pewne procedury nie są jeszcze do końca dopracowane. Problem, jeśli nie zostanie rozwiązany, może w przyszłości skutkować podobnymi sytuacjami. Na pewno nie będzie to w dobrym interesie zarówno dla Monaru, jak i policji. Co stało się kilka dni temu?
– Nasz 16-letni podopieczny postanowił, że nie chce już się leczyć i jedzie do domu. Podpisał odpowiedni formularz i opuścił ośrodek. Jednak po dwóch godzinach zmienił zdanie i ponownie do nas zapukał. Wychowawca nie powinien go już ponownie wpuścić na teren Monaru, niestety to zrobił. I doszło do sporego problemu – mówi Piotr Adamiak, dyrektor Monaru w Ozorkowie.
Szef ośrodka wyjaśnia, że podopieczny podejmując decyzję opuszczenia Monaru może ponownie zostać do niego przyjęty, tylko w towarzystwie swoich prawnych opiekunów.
– Placówka jest dla osób do 18 roku życia – słyszymy. – Procedury nie są w takich sytuacjach zbieżne. Podopieczny może sam opuścić ośrodek, ale powrót już nie jest taki prosty. 16-latek wrócił i został przyjęty przez wychowawcę, który zadzwonił na policję.
– Wiem, że nie powinienem przyjmować tego chłopaka, który formalnie nie był już naszym podopiecznym – mówi Krzysztof Szerląg, wychowawca w Monarze. – Ale była noc i tak po ludzku po prostu zrobiło mi się żal 16-latka. Poprosiłem policjantów, żeby zawieźli naszego byłego podopiecznego do Policyjnej Izby Dziecka w Łodzi. Funkcjonariusze odmówili. Nasza, nie ukrywam bardzo nerwowa rozmowa, trwała ponad 20 minut. Nie udało mi się przekonać funkcjonariuszy, do zabrania 16-latka do Łodzi. To bulwersujące, bo można odnieść wrażenie, że policja oszczędza na paliwie. Nie powinno tak być.
Po incydencie kierownictwo Monaru podjęło decyzję, aby zaostrzyć procedury.
– Ten, kto zdecyduje się na przerwanie leczenia już na pewno z powrotem tak łatwo nie wejdzie na nasz teren – zapewnia dyrektor Adamiak. – Furtka będzie zamknięta a policjanci w takiej sytuacji będą już zobligowani do podjęcia odpowiednich czynności. Tu nie chodzi o nasz brak empatii. Ale, gdyby temu 16-latkowi coś stało się na terenie ośrodka, to Monar miałby ogromne problemy. Formalnie chłopak nie był już naszym podopiecznym i powinien zostać odwieziony przez policjantów.
Zapytaliśmy, czy policja po raz pierwszy odmówiła transportu.
– Wcześniej też, niestety mieliśmy sytuacje, że nasze zgłoszenia i prośby o przewiezienie byłych podopiecznych, były bagatelizowane przez policję. Mam nadzieję, że to już się nie powtórzy. Chciałbym, aby relacje na linii Monar – policja były dobre – mówi P. Adamiak.
(stop)
608 odpowiedzi na "Monar kontra policja"