Kto szkodzi burmistrzowi?
Opublikowano: 9 lutego, 2015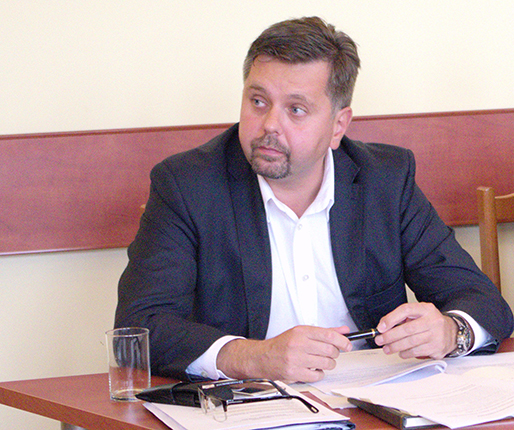 Prokuratura Rejonowa w Zgierzu prowadzi dochodzenie w głośnej na całą Polskę sprawie sfałszowania dokumentu Prawa i Sprawiedliwości, który wykluczyć miał ze struktur partyjnych burmistrza Ozorkowa Jacka Sochę.
Do skandalu doszło krótko przed ubiegłorocznymi wyborami samorządowymi. W mieście pojawiło się pismo w którym Jarosław Kaczyński, prezes PiS, bardzo negatywnie ocenia działania burmistrza Sochy. Włodarz miasta miał zostać dyscyplinarnie usunięty z partii. W dokumencie, który wyglądał na profesjonalnie przygotowany, widniał podpis prezesa Prawa i Sprawiedliwości a także partyjna pieczątka.
– Przesłuchane już zostały osoby, które mogłyby cokolwiek wnieść istotnego do tej sprawy – mówi Jolanta Wódka, szefowa zgierskiej prokuratury. – Oczywiście zeznania złożył mieszkaniec Ozorkowa, który przyjął zlecenie na wydrukowanie tego niby partyjnego dokumentu. Wytypowaliśmy podejrzanych. Są to dwie osoby z Ozorkowa. Nie są oni związani w żaden sposób z kontrkandydatami burmistrza, którzy w niedawnych wyborach walczyli w tym mieście o urząd.
Prokurator Wódka zdradza, że niedługo o opinię poproszony zostanie grafolog.
– Chcemy, aby specjalista zbadał charakter pisma na tym dokumencie – słyszymy. – Będzie można go porównać z pismem naszych podejrzanych. Jeśli chodzi o firmową pieczątkę partii PiS, to została ona zeskanowana z innego partyjnego dokumentu i naniesiona na sfałszowane pismo. Drukarz, który przyjął zlecenie, twierdzi, że nie pamięta kto zapłacił mu za przygotowanie fałszywki.
Szefowa prokuratury w Zgierzu wątpi, aby śledztwo w tej sprawie zakończyło się w tym miesiącu. Za wcześnie jest jeszcze mówić o tym, czy prokuratura prześle akta sprawy do sądu z oskarżeniem. Jeśli drukarz nie przypomni sobie zleceniodawców lub też podejrzanych nie będzie można zidentyfikować na podstawie charakteru pisma, to sprawa najprawdopodobniej zostanie umorzona.
– Poczekajmy na koniec dochodzenia – mówi J. Wódka. – Czyn objęty jest karą pozbawienia wolności do 5 lat.
(stop)
862 odpowiedzi na "Kto szkodzi burmistrzowi?"